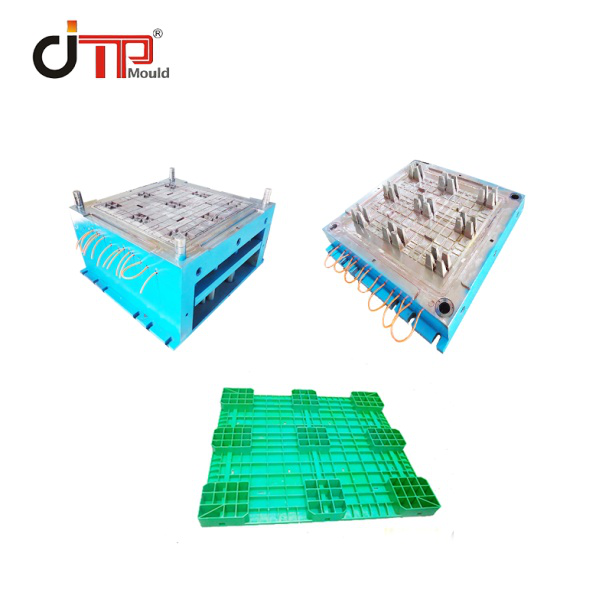 The plastic pallets are popular for its high performance and high practicability.
In fact, plastic pallets have a variety of color choices, which can also help brand building, so that plastic pallet looks more attractive than wood pallet.
Generally, plastic pallet are not only popular for transpot in showrooms or retail stores for displaying goods, flexibility in design is a critical issue in product handling.
It's only through this that you can design plastic pallets for special applications such as anti-spill plastic pallets.
And with a 4-way forklift entry, you can easily load and offload a plastic injection molded pallets, this increases the speed of product handling in industries, warehouses, ships, etc.. Plastic pallets are popular for their dimension stability, hence, improving performance in all product handling systems. Plastic tray makes it easy to automate the entire product handling process.
The good thing about plastic pallets is that, when you subject them to the recommend load capacity, the following will remain unaltered:
1. Width
2. Length
3. Height
4. Block width
5. Entry width
6. Under clearance
Therefore, you don't have to worry about any possibility of products getting damaged.
Quite a number of plastic pallets are either PP or HDPE materials. However, in some instances, plastic pallet manufacturers may opt for a mixture of PP and HDPE materials. There are mainly recycled plastic pallets.
In addition, the main advantage of plastic trays is their ability to resist most weather conditions that may interfere with the required performance. For example, plastic trays resist humidity and corrosion. Furthermore, the plastic pallets are resistant to shock, stress, weak acids and alkalis, making them suitable for nearly all weather conditions.
Therefore, it doesn't matter the kind of product handling in your industry, there are plastic pallets that will meet the exact specifications of your requirements.
For more information, queries or custom design plastic pallets, please feel free to contact us, JTP mould is a professional manufacturer, supplier and exporter of plastic pallets moulds.