Injection mould is widely used in plastic medical parts manufacture, and have been welcomed by many plastic medical parts manufacturers.
Everyone wants to save money on manufacturing medical parts. It sounds simple, but one of the easiest ways to reduce price-per-piece cost in injection molding is by increasing part quantity. That is because the initial upfront cost to design and machine the mold amortizes over more parts. For example, up to 25,000 parts or more can be molded from the same injection mould tool.
However, maybe your medical injection molding project calls for only a handful of parts. No worries, JTP mould builds cost-effective medical mould for production quantities as low as 25 pieces, often within a few days of ordering.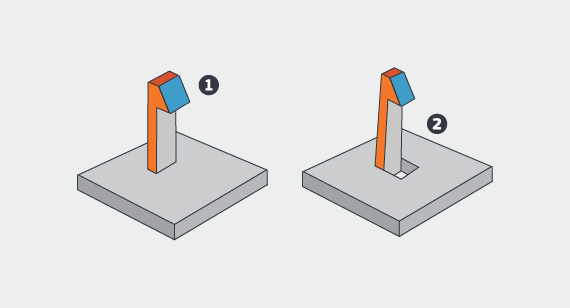 Undercuts, such as those shown, can complicate and, in some cases, prevent part ejection, so eliminate them if possible.
In addition to per-unit costs, consider the material. Many plastics overlap in strength and functionality, but some are inherently easier to mold, driving down part costs. You can experiment with different materials in the interactive quote you receive when you upload your mould design to JTP mould.
Here are nine injection molding design considerations to stretch your manufacturing dollar:
1. Eliminate undercuts
2. Get rid of unnecessary features
3. Use a core cavity approach
4. Reduce cosmetic finishes and appearances
5. Design self-mating parts
6. Modify and reuse molds
7. Pay attention to DFM analysis
8. Use a multi-cavity or family mold
9. Consider part size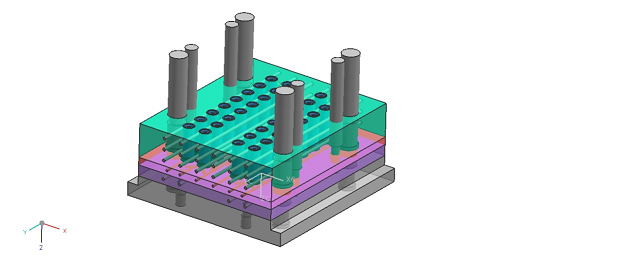 JTP MOULD is engaged in design and making plastic injection molding for laboratory and medical plastic ware.
A typical plastic medical mould product is: 32cavities injection molds for plastic test tubes.
Moulds Constructions Details:
Cavity Number.: 32
Mold Base: Standard LKM
Mold Plates material: P20
Core Cavity/Insert Material: S136 ASSAB STAVAX ESR(1.2083ESR)
Runner type: Hot Runner
Mold Life: 3 million shots
Lead Time: 60 days
If you are interested in the 32cavities injection molds for plastic test tubes, or want to design and produce exclusive plastic parts, you can contact us - a professional China plastic mould manufacturer, not only the plastic medical mould, but also Household Mould, Packaging Mould, Home Appliances Mould, etc..