What Plastic Tableware Mould Do You Need?
Experience, efficiency and good service constitute the permanent commitment of our company.
JTP Mould is factory directly, many years of experience in cutlery mould making and custom injection moulds. Equipped with technically advanced tools and requisite facilities, CNCs, milling machine, lathe, grinder, line cutting, EDM, drilling, and other equipments.
Use any type of steel appointed by customer or popular in the market.
Such as S45C, P20, 718, NAK80, H13, 2316, S136, DIN 1.2738, DIN 1.2344, etc..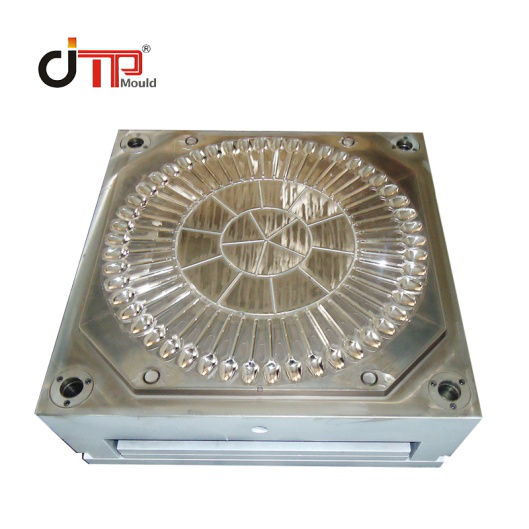 Our cutlery mould manufacturing ensured by:
Quality Control:
1. Communicate with customer in depth to understand fully customers' requirement.
2. Feasibility studying (Mould Flow Analysis, etc)
3. Assure the high quality design (2D&3D)
4. Strictly control manufacturing quality
5. Strict inspect of trial out sample
6. Strict Inspection in dimension and specification before shipment of mould.
Time Control:
1. Working out a reasonable schedule for project and propelling concurrent engineering technique, which will remarkably improve the efficiency of manufacturing.
2. Quick response to the problem during manufacturing and solve it timely.
3. Quick response to the Engineering Change Notice.
Design Control:
1. There is a pre-design meeting among manufacturing depth., project depth and design dept to work out the best solution for mould making.
2. Mould designers can finish the design tasks efficiently.
3. Every 2D/3D design will be approved by general design manager who have profound experience in mould making and injection material industry.
4. The design will be presented and fully communicated about with customer to secure customer's final approval.
Engineering and Manufacturing Control:
1. Senior engineer will conduct the detailed analysis of the math data and comprehend customer's requirement and pass to design and manufacturing department.
2. Senior engineer offers professional suggestion to design dept. after comprehensive analysis of mould and injection material, remarkably enhance the design quality.
3. Utilizing the top facilities to process the mould with reach high precision and high quality.
4. The qualified operators will remarkably reduce any wrong practices to guarantee the quality of mould.
5. Senior engineer will give the best solution to problem arising during the production.
Cost Control:
1. Senior engineer shall provide the optimized solution to save cost for the customers by assuring the quality of our products.
2. Enhance the supply chain management and monitor the material price closely, bring benefit to customer timely.
3. Strengthen the internal management to minimize the overhead expenses.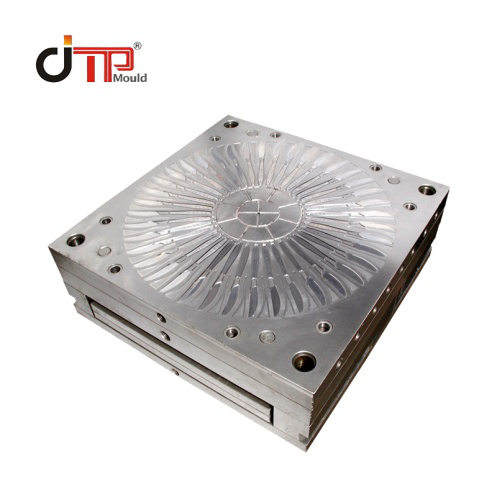 Team cooperation:
Hard working, easy going state to face the target, get win-win solution for each other.
What cutlery moulds we can make? The widely daily use disposable cutlery, including Folding Tea Spoon Mould, Coffee Spoon Mould, Tea Spoon Mould, Cocktail Spoon Mould, Lid Mould for Dessert Cup, Desert Cup Mould, Ice Cream Spoon Mould, Demonstration Tray Mould, Trifle Dish Mould, Stirrer Mould, Bulb Stirrer Mould, Snack Spoon Mould, Chip Fork Mould, Spork Mould, Fish Fork Mould, Dinner Fork Mould, Salad Fork Mould, Dinner Plate Mould, Dinner Knife Mould, Fish Knife Mould, Soup Spoon Mould, Dessert Fork Mould, Dessert Spoon Mould, Bread Plate Mould, Butter Knife Mould, etc…
We start with your idea and turn it into a finished working product that fully meets your expectations and specifications.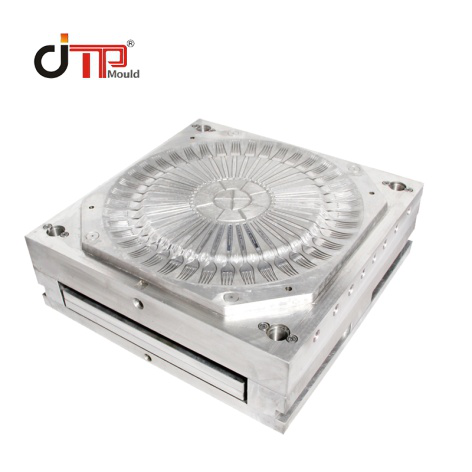 If you already have CAD drawings then it's just a matter of providing a quote for the work.
Welcome to inquiry.