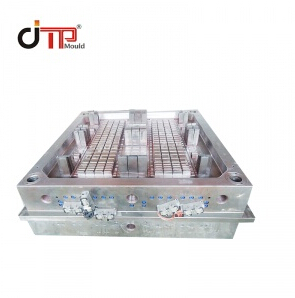 There are many different types and uses of plastic pallets on the market, do you know how you should choose the most suitable one among the many pallets?
Some of the most common plastic pallets:
1. Nestable and Stackable Plastic Pallets
Many pallets are nestable and stackable. Nestable means that pallets nest inside one another to make stacking more efficient. Stackable means that the pallet has a solid platform on the bottom which allows pallets to double stack with product and other pallets.
2. Pallets for Distribution
Stable plastic pallets are effective in delivery operations, with the goal of installing empty trays on trucks as much as possible. In some cases, we can install up to 2000 trays on the return truck, greatly reducing the return freight. The benefits of saving space are also worth noting. Durable plastic trays save up to four times as much space as stacked plastic and wood trays.
3. Stackable Pallets for Racking
Stacked trays are usually required for shelf and double-layer stacking applications. Each stack tray has a footprint like a traditional wooden tray. If storage requires high stacking in the warehouse or shelves in different rack configurations, use stacked trays. Stacked trays are also used in most transportation and palletizing applications.
In addition to the above 3 species, some plastic pallet manufacturers will also consider other designs, including deck designs for sanitation and load securement, runner designs for forklifts, pallet jacks and walkies, and dimensional lengths, widths and heights.
If you value the price of plastic pallets, pallet made out of recycled resin is generally the more competitive option. But most recycled resin pallets will have a material variability that makes them strong today, weak tomorrow or vice-versa.
In fact, the vast majority of plastic pallets are made from HDPE and PP, and recycled HDPE and PP.  When plastic is modified in processing it undergoes heat and pressure. Heat is required to liquefy the plastic to mold it, and pressure is required to form the liquid into an acceptable and consistent shape.
If you are interested in plastic pallets mould, please feel free to contact us.