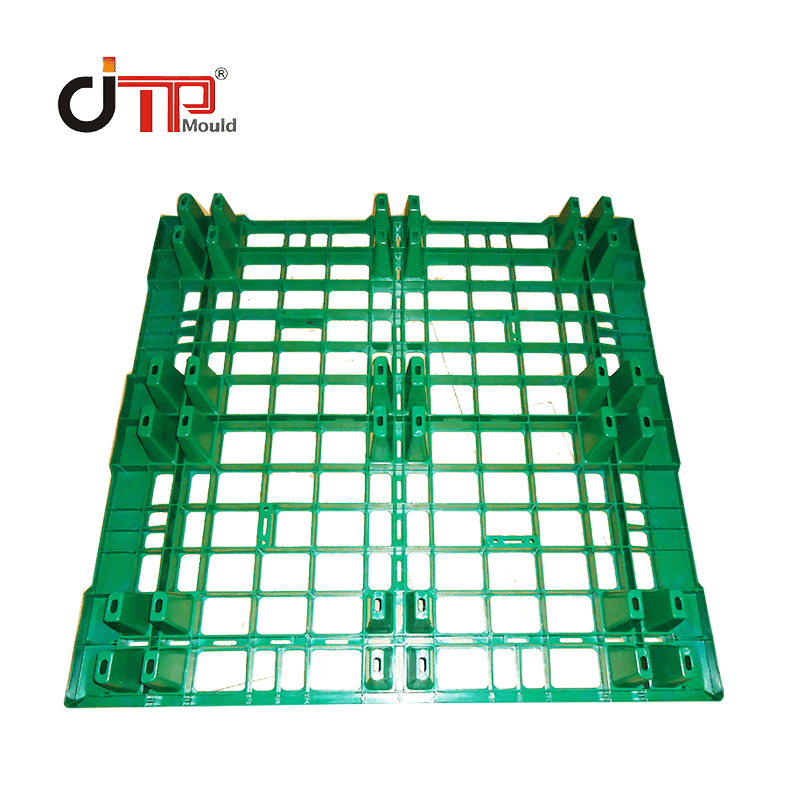 The material of pallet is various on market, and the ones that are used more are wood pallets and plastic pallets. But in fact, the plastic pallets is better than wood pallets, and now, we will tell you the reason.
1. Save extra money during shipping.
The International Standards for Phytosanitary Measures No. 15 (ISPM 15) requires that you should treat all wood pallets with a thickness greater than 6 mm. This is a requirement when you're shipping products between two countries.
Therefore, you'll have to treat wood pallets through:
1) Heat treatment where you can use steady heat, mobile heat or portable chamber process
2) Methyl bromide; this basically involves fumigation
So that treating wood pallets come with an extra cost, which may increase the cost of shipping in the long run.
Again, your pallets will through various inspections at the international port of entry.
But plastic pallets are exempted from the ISPM-15 regulations, and you don't have to worry about the authorities detaining your products or regular treatment process. You can export or import freely from any country.
Basically, this is one the plastic pallet advantages that will save you from spending extra money during shipping.
2. Plastic Pallets are Hygienic and Easy to Clean
Microbiology tests have revealed pathogens in wood pallets, besides, Johnson and Johnson's Recalled Children's Tylenol that were contaminated by 2, 4, 6-Tribromoanisole (TBA).
Well, the truth is, plastic pallets offer a perfect product handling solution in the pharmaceutical, food and beverage industries.
In fact, one of the key advantages of plastic pallets is the ease of maintaining a high level of hygiene standards. You can clean the pallets by spraying water on their surface using a hosepipe.
This is not the case in wood pallets.
When you clean wood pallet with water, the surface will remain wet, thus, encouraging fungus growth. It may cause termites or pathogens to attack your products.
Keep in mind that hygiene is a key aspect because the cost of any cross-contamination is unbearable for your business.
3. Plastic Pallets are safer to use
When you in making wood pallets, you may use almost 50 nails, but plastic pallets don't. Plastic pallets are blow molded, injection molded or thermoformed. Therefore, you don't need nails to fix any section.
As you can produce or use wood pallet safely, so that you needn't spend money either treating injured personnel or replacing products. Even during loading and off-loading the pallets, your forklift will remain scratch free.
In short, with plastic pallets your workers will take care of all your shipping and storage needs efficiently. This is because the staff will handle products with confidence knowing their safety is guaranteed.
Jtp Mould is a professional China plastic mould manufacturer with advanced plastic molding process, mould for commodity items, such as chair mould, crate/pallet mould, medical mould and so on. 
For more plastic pallet molds deails, you can browse our related mould products.